Welcome to Swann Medicine
Swann Medicine is a medical practice offering comprehensive primary care to a limited number of patients. This type of practice, sometimes called "concierge medicine," is based on a simple concept:  the doctor provides highly personalized care to a limited number of patients, with each patient receiving annual wellness planning with an in-depth executive physical.

Interested in becoming a patient of Swann Medicine?
Call 864.633.5656

Or email us at:
admissions@swannmedicine.com
college@swannmedicine.com

Want to learn more?
Click here to find answers to common questions >

Schedule an appointment.
A letter to my current patients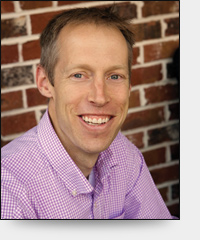 I'm writing to tell you about my new medical practice in Clemson. I left AnMed Health this February to open Swann Medicine, a smaller practice offering more personalized care, and I hope you'll join me.
I'm caring for a much smaller number of patients in my new practice, offering primary care and wellness planning to approximately 350 people instead of 2,400. Healthcare is changing, with constant pressures on doctors to limit care and spend less time with patients, and my commitment to uncompromising care demands that I take a stand. Moving forward, my focus will be on better serving you and your overall health.
Caring for a smaller number of patients means I can provide a higher level of care, including wellness planning with an annual executive physical and follow up. I offer same-day and on-time appointments (a 9AM appointment begins at 9AM!), with enough time to care for you in a thorough, unhurried manner.
This approach to primary care, sometimes called "concierge medicine," is becoming more popular — Swann Medicine is the first concierge medicine practice in the Clemson area. The cost of your wellness planning with the annual executive physical is $1500. This fee makes the concierge experience possible and you can pay it on a quarterly basis.
If you're like most patients, your insurance plan is a PPO. This means your coverage integrates well with my new practice. You'll receive up to eight annual visits at no additional cost and you can reach me 24/7 by mobile phone, text, or email — I'll either pick up or call you back promptly. I emphasize wellness and I'll work with you to promote your health and reach your goals.
If you need additional or more specialized care, I can coordinate that care swiftly and thoughtfully. I'll be a better advocate for your interests and better able to work physician to physician, ensuring that your specialist care is truly complementary, instead of the disjointed approach it so often is today.
I realize that not all of you will join me as I move forward with this new venture. If you choose to stay with AnMed, nothing will change for you. It's a privilege to practice medicine and each of you is special to me—I want the very best for you and wish you all health and happiness.
For those who decide to join me at Swann Medicine, I look forward to a more meaningful relationship. How will your transition to Swann Medicine work? If you'd like to learn more, review the website and email me at admissions@swannmedicine.com. I'll also set up informational meetings from time to time for people interested in additional details.
Thank you, again, for trusting me with your health. I hope you'll continue to have faith in my judgment and recognize that this is the best possible way forward for both of us.
Sincerely,
Ted Swann, MD
Better care with 24/7 access to Dr. Swann
Concierge medicine permits extra time and unrestricted access to Dr. Swann, for a full, unhurried consultation and diagnostics, with time to ask questions and have them answered thoughtfully.
Same-day availability
Priority appointments with extra time
On-time appointments (finally!)
24/7 access to Dr. Swann via email, phone or text
Phone and email consultations
Fast, skilled coordination of specialist care when necessary
Wellness planning and executive physical
Questions?

864.633.5656
|   379 Old Greenville Hwy, Suite 103 Clemson, SC 29631
( view map )